Grand Gin Rummy
Mobile Game Logo, Branding & Visual Design • BERLIN
Set in New York during the roaring 20's, Grand Gin Rummy is a card game app developed and launched for Android, Apple and Facebook mobile platforms by GameDuell in 2015. The art of GGR is heavily influenced by the architecture, fashion, night life and Art Deco movement of that romanticized, stylized and extravagant era.
Flappers, pinstripe suits, furs and monacles, analog machines, polished wood, oiled leather, smoke and gold were all prominent inspiration for the development of the GGR visual style. I designed the Grand Gin Rummy Logo to reflect these elements, combining a stylized version of the hotel with cards, typography and rank achievement.
My logo concept work explored a variety of styles and treatments. The final Grand Gin Rummy logo has five registered variants, each with respective palettes and design considerations.
Colour variations, simplified black and white, horizontal lock-ups and minimalist versions provided alternation and scalable brand solutions for print, digital, and web.
STYLE GUIDE
Originally devised for investor review, I developed this Style Guide before the game was completed.
Utilized for both internal art reference and marketing efforts, a version was also made for external purposes.
Important features include guidelines for logo usage, iconography, palette, typography rules, textures, buttons and copyright information.
As the UI and UX logic evolved, so did the graphics and visual elements associated with them. These examples show some of my iconography and UI design process.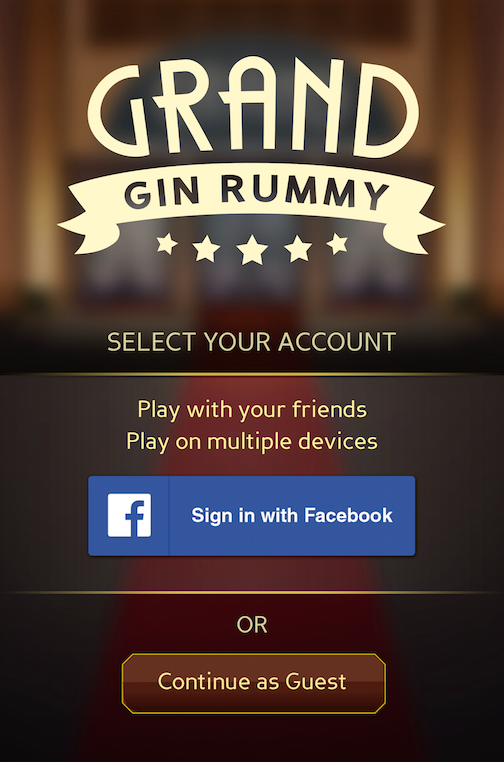 Finally, I worked with the Marketing team to produce promotional visuals to support the game via social media, web, Google Play and the App Store.