Inspired by the colours, architecture and modern decor of the event venue, the promo material for 2011 enjoyed a particularly bright, polished flavour.
The event logo is based on facade pattern endemic to the Parker Palm Springs, and the palette reflects the venue decor.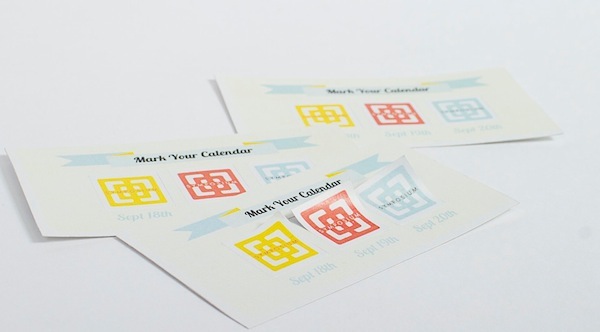 Although not shown here, a matching pair of branded magenta flip-flops greeted guests upon arrival at their suites, along with a bag of goodies, including sunscreen, aloe vera gel and other desert necessities.
Original proposal for the event, including logo, palette, typography, collateral and gifts.